Tiny Toy Long-Hair Chihuahua Female
This little girl was recently adopted!

She found a loving home in Buffalo, New York.
Can't wait to see pictures of her in some winter clothing! If you're looking to adobt a puppy, please visit our puppies for sale section. We know you'll full in love! Read more
OPENING HOURS

8:30 AM - 3:00 PM
Tuesday - Friday

8:00 AM - 4:30 PM
Saturday

Closed on
Monday - Sunday
Toy Chihuahua Male
This little guy was recently adopted!

He found a loving home Locally in Miami, Florida.
His new family is madly in love with their little chihuahua and are looking forward to adobting a little girl soon. If you're looking for a puppy please visit our puppies for sale section! Read more
ADDRESS
602 E. 9th Street
Hialeah, FL 33010


Tel:
305 - 885 - 0012
Call Today to schedule an Appointment!
Toy Shih-Tzu Female
This little guy was recently adopted!

This little girl traveled all the way to San Francisco, California! Her new family was looking for months for the right puppy, They just adore their new little girl. make sure to visit our puppies for sale section to see all of our available puppies.
Read more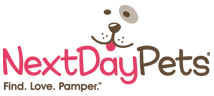 Need help naming your new pet?